Paperless pay is a method that allows companies to do all forms of payment online instead of on paper. Workers conveniently access payment-related info and paychecks digitally.
Many businesses nowadays prefer to adopt paperless payment methods to maximize accessibility and efficiency for staff.
With the use of an online portal system, workers can access pay stubs, virtual timesheets, and W2 forms using a mobile device, tablet, or computer.
There are various types of paperless payroll systems with different features and capabilities to serve people's different preferences.
Tasks completed with paperless billing
Online paperless systems enable many tasks to be completed without the need for paper documents. Here are some of the functions and related benefits of using the a paperless system:
Recording time for employees
Paperless billing not only increases convenience for staff but also for the business. With paperless billing, workers can effortlessly record their time. They fill out their timesheet online. This eliminates the need to clock in and out of a sheet manually.
Staff is enabled to quickly record time into the system and get back to work. This fosters proper time management in the workplace. Other than that, employees can develop and view shift schedules.
They can access shift schedules via the online portal from anywhere. Lastly, paperless billing enables staff to view the history of former shifts for accurate reference.
Paying Staff Using Direct Deposit
With the paperless pay check method, an employer can distribute payment to staff through direct deposit. The team inputs their bank account details just once into the online portal.
The portal then verifies the information, and once this is completed, the worker's payment dispenses directly into their accounts on a programmed basis.
Accessing tax and payroll data
The paperless payroll process allows companies to prepare tax filings to hustle free. Since all payroll data is available in the system, one can process his/her payroll according to wish using the desired device.
A digital pay system automatically files one's payments and taxes. It is possible to retrieve this information in case it is needed later. This makes it safe even if a company loses past payment data.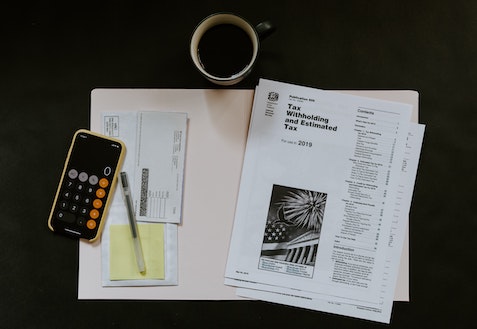 Advantages of Paperless Pay
Paperless pay has various compelling benefits. For example, it is easy to access. Through a username and a password, the staff can log in to the online business portal and have immediate access to payroll records, direct deposit data, and paperless pay stubs.
Convenience
Also, it is convenient. With the existence of an electronic payment system, workers do not have to deal with paper check delays as a result of postal issues or holidays. Paperless pay also cuts costs.
It dramatically reduces costs that are related to ink, paper, toner, and other printing costs because it all exists digitally in the online portal.
Safety & Security
Another significant benefit is that it makes records safe and challenging to lose. Storing payment information online makes it impossible to misplace. If a physical document with classified info gets lost, the worker responsible faces the risk of identity fraud or theft.
Documenting records all online prevents the occurrence of such situations. Other than that, paperless pay provides some extra office space. This is because physical documents of a member of staff's payment data are not required to be stored in the workplace.
Time saving
This gives a business more space for additional offices, desks, and cabinets. Lastly, it saves on time. Paperless pay enables employers to have on time that they would have used preparing and delivering checks to workers, dealing with check cashing issues, resolving undelivered and lost checks, and dealing with fraud problems.
Paperless payroll platforms allow workers to log in and resolve issues and questions by themselves.
The process of implementing a paperless pay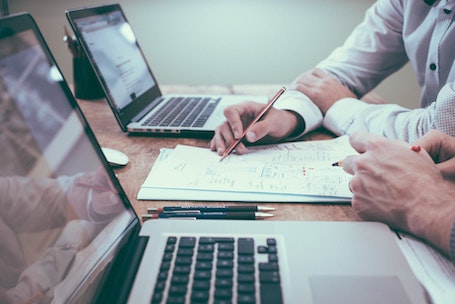 The key to attaining a thriving and active paperless pay program is in how you introduce it to your employees. A business should consider the following steps in implementing such a program.
State's Pay Stub and Direct Deposit Guidelines Review
The first one is critically reviewing the state's pay stub and direct deposit guiding principles. It is vital for a company first to consult its state laws. Although every state offers a paperless option, some necessitate that a company should allow its employees to choose between direct deposit and paper.
Informing employees
The next step is to notify members of staff about the upcoming transition and getting everyone on board. In most cases, the greatest challenge in implementing a paperless pay system is the employees.
Not everyone likes changes, and sometimes there can be resistance, especially from the accounts payable department. In such a case, an employer is required to address the employees' concerns before implementing the paperless pay system.
In the accounts, payable department workers will need to know how the system will affect their jobs, and if adopting the paperless pay system will result in job layoffs.
Other than that, the management is likely to request for evidence that adopting paperless-pay will be cost-effective and that it will improve different business processes. The IT department is also expected to have security concerns. It is, therefore, important to adequately address the concerns of every employee.
The business owner or head should similarly layout guidelines for the switch to paperless pay and prepare for questions. One should also acquire adequate knowledge concerning the online portal system and give helpful info when requested by workers.
Providing Training and Tutorials
Employees should be appropriately trained on paperless pay system to be introduced. Meetings and presentations should be held to launch the portal. Step by step guidelines should be given to enhance employee's understanding.
Conclusion
Thanks to paperless pay, businesses can make disbursement of wages efficient and almost painless. Currently, paperless payroll program has become a viable option for most companies, and very few employers choose paper over plastic.
These systems complement direct deposit and minimize payroll expenses. The security that goes with this system is undeniably underrated. The paperless-pay ensures confidence doing the day to day operations without much worry of any lump sum in the pocket.
They also offer convenience to staff through immediate access to wages on payday. They not only convenient for staff alone but to the employers as well. This, among other benefits, proof that paperless-pay is the way to go for any type of business.